Welcome
Our mission is to warm your home for less. We value bringing our customers excellent and reliable home heating oil delivery service at the best price. For the best price and friendliest service in Allentown, Bethlehem, Easton, or anywhere in the Lehigh Valley call Loil Fuel 610-443-0766 today and let us serve your home heating oil needs.
We are now accepting payments through Venmo!!!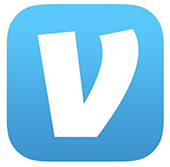 Prices
We strive to be the lowest priced home fuel oil company in the Lehigh Valley. If you are looking for the best service and the lowest prices in the Lehigh Valley call Loil Fuel for friendly service at reliable prices.
Proudly Serving The Lehigh Valley
Choose the home heating oil delivery option that is best for you. We offer heating oil service for homes and businesses in Lehigh and Northampton counties. When you need oil count on Loil Heating Fuel 610-443-0766